The venSTATION is a digital automated pay station designed to perform anywhere that you may need to collect tolls, fees, rentals or payments. From remote locations in parks and recreational areas to transit stations to street-side bus tops, the venSTATION can be used virtually anywhere and offers three different power configurations: battery only, A/C with battery backup and solar power with battery backup. The model offers six types of payment configurations, including Flat Rate, Quick-Pick, Pay by Display, Pay-By-Space, Variable and Multi-Rate and Coupon and Remote Validation. Customers can pay with cash, coins or credit cards, and the system also allows for the use of loyalty cards, smart cards and university campus cards.
venSTATION SF (small footprint)
The venSTATION SF digital parking meter is an automated system designed for the unique needs of on-street parking fee collection.  It supports complex rate structures, and can be used in pay-by-space, pay and display, and pay by license applications.  The venSTATION SF parking meter by VenTek cuts costs by offering an automated parking management solutions by reducing the number of meters needed for support and service, streamlining the collection process with remote reporting, and providing real-time card processing.  It also improves customer service by adding additional payment options. 
The venSTATION SF is also fully integrated with VenTek's TicketManager, Online Permitting, and Pay by Smartphone applications.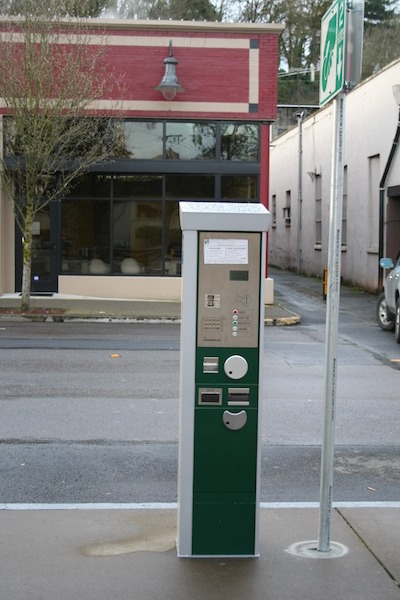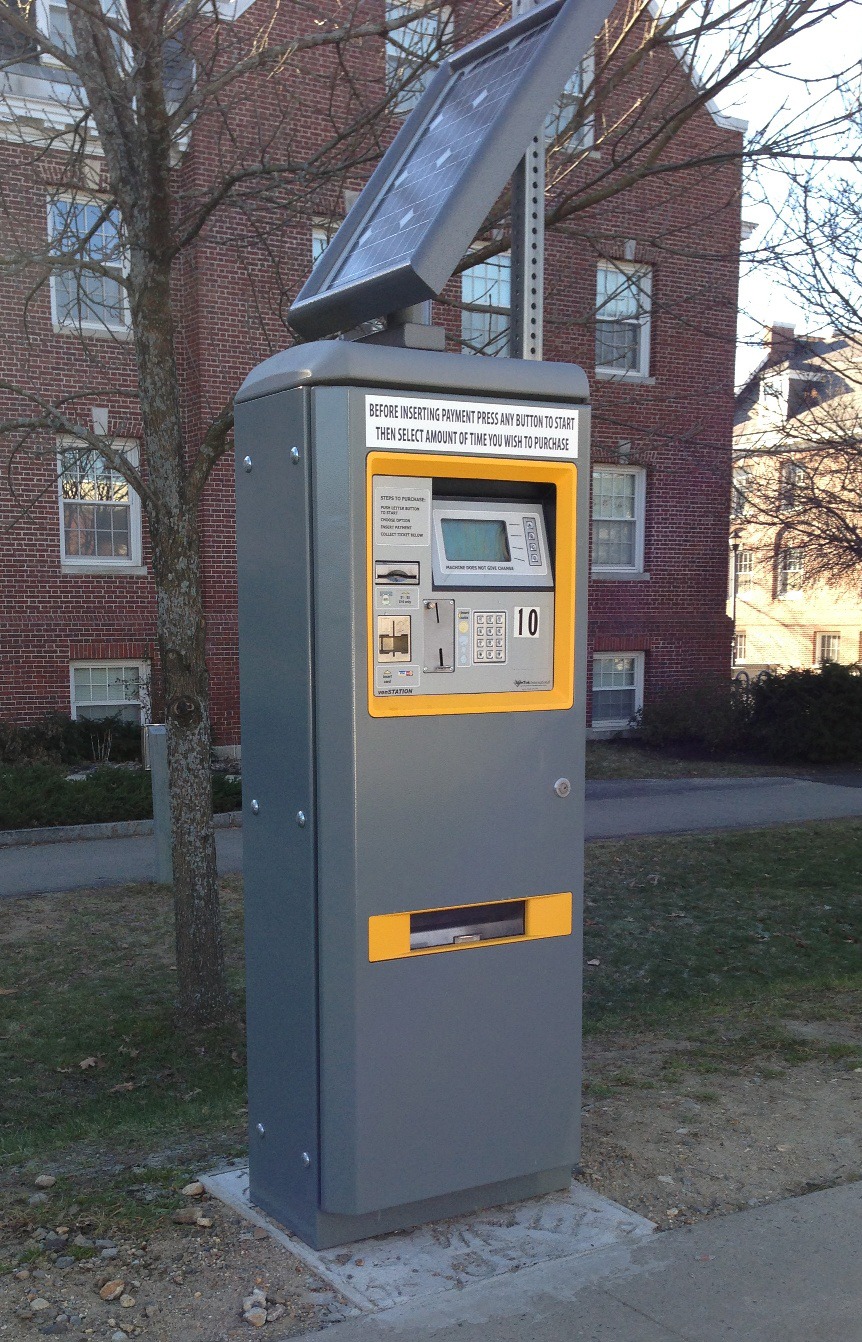 venSTATION
Product Highlight
The VenTek unattended revenue system is one which provides the utmost in flexibility and support. It features pay stations, represented in this response by the venSTATION, which can be configured to provide Pay-and-Display, Pay-by-Space, Pay-by-License, Pay-in-Lane or Pay-on-Foot operation.
Features & Benefits of venSTATIONS:
Ease of installation, operation and maintenance: nearly all parts are modular, easily replaced if necessary, with minimal to no tools required. Knock-out plates are pre-installed to accommodate future add-on modules.
Capability to upgrade equipment with continued technological advancements.
Stable, trouble-free operation in harsh environmental conditions and exposures.
Unique and aesthetically pleasing appearance.
Standard backup battery.
ADA-compliance when installed at grade level.
Familiar "ATM-style" customer interface.
Optional solar panel or solar/AC hybrid charging system.
A fan system is included for proper ventilation in high-heat environments, whereas a heater is standard for extremely cold environments.